WELCOME from our Chief Residents
As the 2023-2024 Chief Residents of the University of Washington (UW) Physical Medicine and Rehabilitation (PM&R) Program, we wanted to give you all a warm welcome! For over 50 years, the University of Washington has cultivated a premier residency program that trains excellent physiatrists and future leaders in the field.  Our program is consistently ranked among the top by reputation on Doximity and our hospital in the top 5 for best hospitals for rehabilitation by U.S. News & World Report.    
We have extensive training opportunities and exposure to every aspect of rehabilitation medicine across different health care systems. Training sites include Harborview Medical Center (the only level 1 trauma center in the region), the University of Washington Medical Center, the Veterans Affairs Puget Sound, and Seattle Children's Hospital. This hospital system serves individuals in the Washington, Wyoming, Alaska, Montana, and Idaho (WWAMI) region, exposing residents to a broad clinical patient population from diverse geographical, socioeconomic, and cultural backgrounds.   
We are taught by and work closely with national leaders in sports medicine, traumatic brain injury (TBI), spinal cord injury (SCI), pain medicine, pediatric rehabilitation, and more. There are opportunities here to pursue fellowships in these subspecialties as well. Our program prepares us to become excellent and well-rounded physiatrists ready to practice independently across various aspects of rehabilitation upon graduation. We also have a vast network of alumni and leaders across the nation in various institutions and clinical settings.    
The department is among the top recipients of funding from the National Institutes of Health for rehabilitation-related research. In addition, UW is a model system for TBI and burn patients, providing a coordinated system of rehabilitation care while also conducting innovative research on recovery and outcomes.    
Residents come from across the country to UW, bringing with them a variety of cultural and training backgrounds. Residents lead within our program through wellness, recruitment, quality improvement, and equity, diversity, inclusion committees. Many residents also have leadership roles at institutional and national levels.    
Our residents value wellness as much as their training, and we are lucky enough to live in a location that offers plenty of outdoor and indoor activities. We enjoy easy access to plenty of hiking, biking, and kayaking during the summer, while snowboarding and skiing during the winter. Seattle also offers plenty of concerts, major league sports events, and a culturally diverse food scene. We are proud to be a part of the UW PM&R residency program and thank you for taking the time to get to know us a bit more. Please reach out to us with any questions!    
Michelle Copley, MD, mnemetz@uw.edu 
Matt Essman, MD, messman@uw.edu 
Allison Wallingford, MD awall5@uw.edu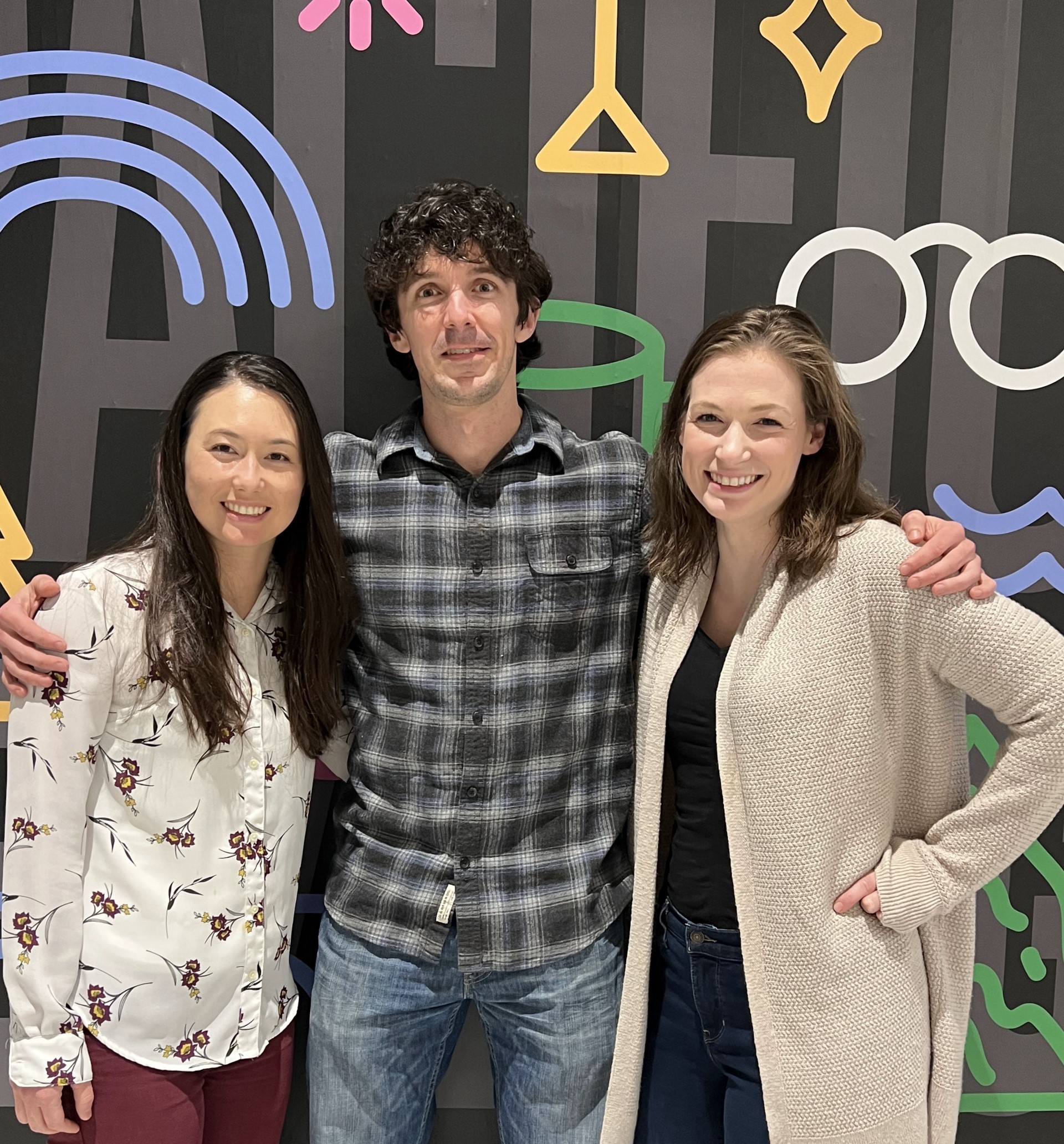 UW PM&R Map
Life as a UW Resident
Check out the welcome videos and find more information for prospective residents and fellows from the UW Medicine Graduate Medical Education office. 
ABOUT SEATTLE
Living in Seattle gives you access to almost any outdoor recreation imaginable, including camping and hiking, kayaking, white water rafting, rock climbing, skiing and snowboarding. In addition, the city of Seattle has much to offer from shopping at the historic Pike Place Market, to watching one of the city's five professional sports teams in action.
Great alpine and cross-country skiing is easily accessible from Seattle. Crystal Mountain has over 3,000 vertical feet of skiing with amazing views of Mount Rainier. Whistler/ Blackcomb in British Columbia is only four hours from Seattle, and offers some of the best skiing in North America.
Mount Rainier National Park and Mount St. Helens National Volcanic Monument are a short distance from Seattle. The Olympic National Park is only a short ferry ride from Seattle across the Puget Sound, and contains protected alpine, rain forest, and coasts along the Pacific Ocean.
The City of Seattle's eclectic neighborhoods each have their own unique flavor and atmosphere, and offer endless options for dining, shopping, artistic, and cultural experiences. In downtown Seattle, the world famous Pike Place Market offers locally grown fruits and vegetables, seafood, crafts, and many other products. Along the waterfront, the Seattle Aquarium features an amazing variety of fish, birds and mammals native to Puget Sound.
At the northern end of downtown is the Seattle Center, home to the 1962 World's Fair. Here you can take a trip up the glass elevators of the Space Needle to see some of the best views of the city. The Woodland Park Zoo is an award-winning zoo hailed for its naturalistic habitats that house nearly 300 animal species.
In addition to our own University of Washington Huskies, Seattle is home to five professional sports teams, including the Seahawks, Mariners, Sounders, Storm, and Kraken. CenturyLink Field, home to the Seahawks and Sounders, and T-Mobile Park, home to the Mariners, are both located downtown and offer breathtaking views of downtown Seattle and the Puget Sound. The newly renovated Climate Pledge Arena, home of the Kraken and the Storm, is located in Seattle Center, right near the Space Needle, and is easily accessed by Seattle's famous Monorail. 
To explore more of what the PNW has to offer, visit these sites:
UW's Graduate Medical Education website - A resource for all residents at the University of Washington. It has useful information about housing and other topics of interest to residents.
Seattle.gov - A resource for things to do in Seattle, including arts, movies, night life, events, music, shopping, sports events, restaurants, and hotels.
Seattle Attractions - What to do and see in Seattle.